We just released a brand spanking new feature in the Data Export section. It's so hot, you might have to clear your browser cache, just to see it. Here is the screenshot: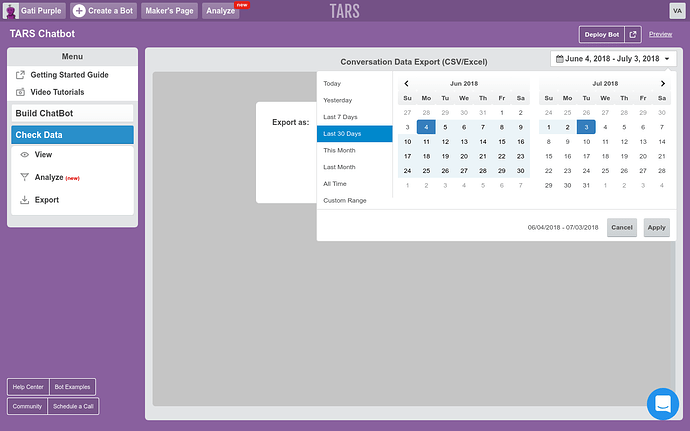 Yes, you can now export your data based on a given Date Range. This is useful for people who have to build reports on the conversation data with their chatbots on a periodic fashion. They can now just select the date range like:
Last 7 Days
This Month
Last 30 days
etc…
and Start Export to download the data only for that Date Range.
We will be bringing this feature in the Data View and Data Analyze section as well.
Check it out and let us know how to improve this.