Howdy! Hey, I am having a problem with my bot on Facebook Messenger. My bot asks the user a series of questions designed to point them to appropriate resources if they are the target of online threats.
What I am trying to do is:
If the user clicks "Yes," they are redirected to a web page;
If the user clicks "No," they are moved on to the "Goodbye" gambit.
This works in the preview within TARS, but on Facebook it looks like this: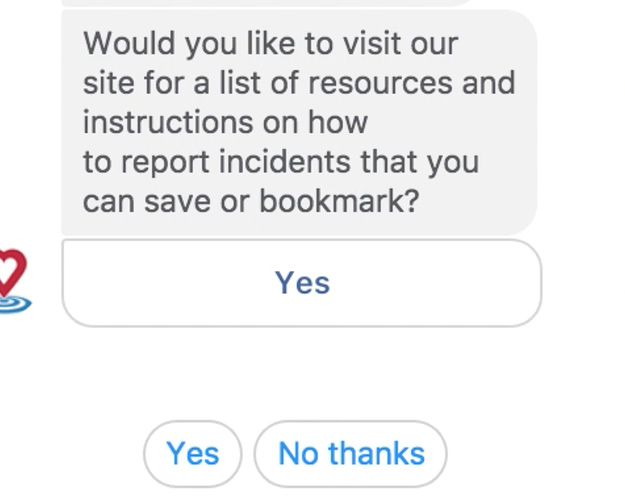 When a user clicks the big "YES", they are redirected to the web page. When they click the Yes button next to No, they are redirected back to the beginning of the bot interaction.
Do you have ideas on how to approach this?